Ambigrams
Ambigrams are creatively designed text that can be rotated 180 degrees and still be read.
Most ambigrams are the same word or phrase when read from both directions but it is possible to create designs that read different words from each direction. These designs are ideal for tattoos, wedding invitations, logos, anniversary gifts and corporate events.
If you would like us to create a bespoke ambigram for you, please use the button below to request a quote for the work. Please note that not all words or phrases are ambigrammable so we cannot guarantee a solution.
REQUEST A QUOTE
Click on any of the following designs to rotate it 180 degrees to see the incredible effect.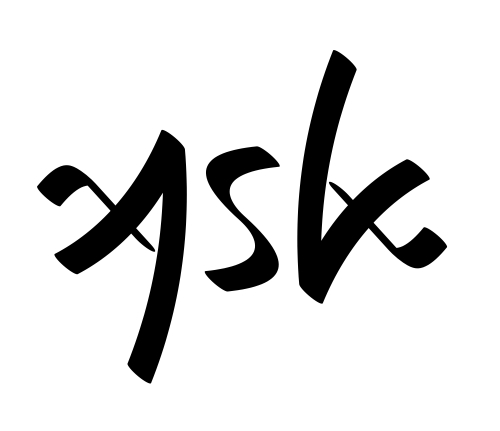 Ask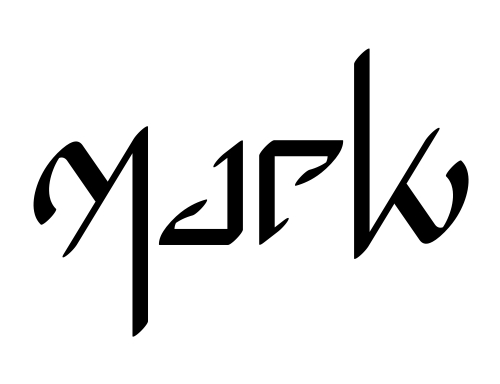 Mark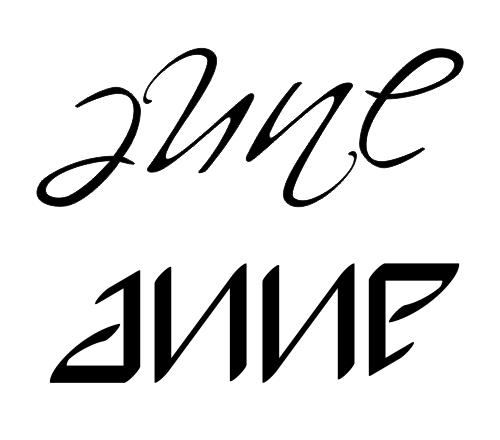 Anne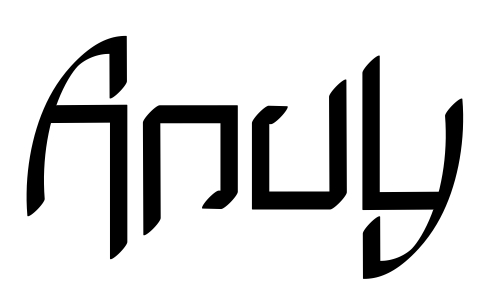 Andy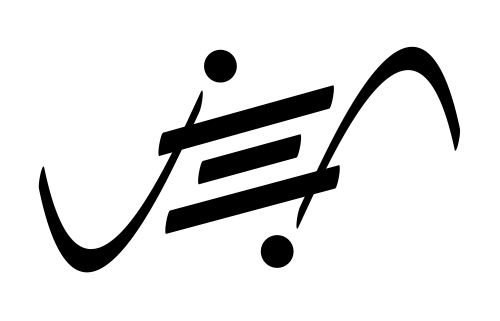 Jen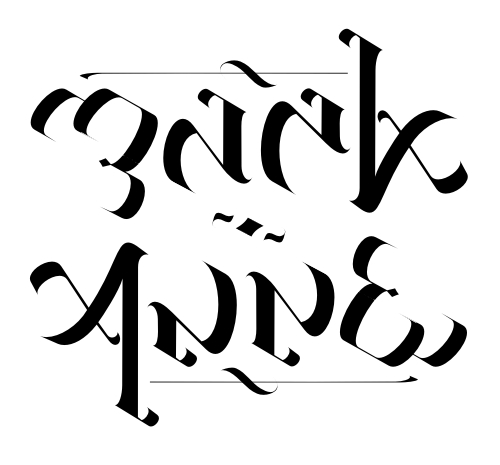 Mark & Anne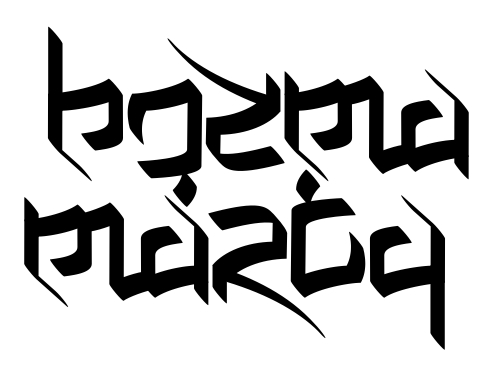 Kozma Marta